Just got your new drone (like our awesome DJI Air 2s) and you are now looking to take drone-based aerial photos? Getting your drone is just the first step to take awesome photos with drones. If you want eye catching and breath taking drone photos, here are 5 tips on how to get great shots from your drone.
Fly high
Always fly within the legal drone limits for your area and level of licence you hold. Some of the best drone photos are taking from a high altitude. Flying high and taking photo from a higher altitude add some elements to your picture that will result in a more dramatic shot. Take photos with drones from heights that now one as seen before, this will make your drone photos unique!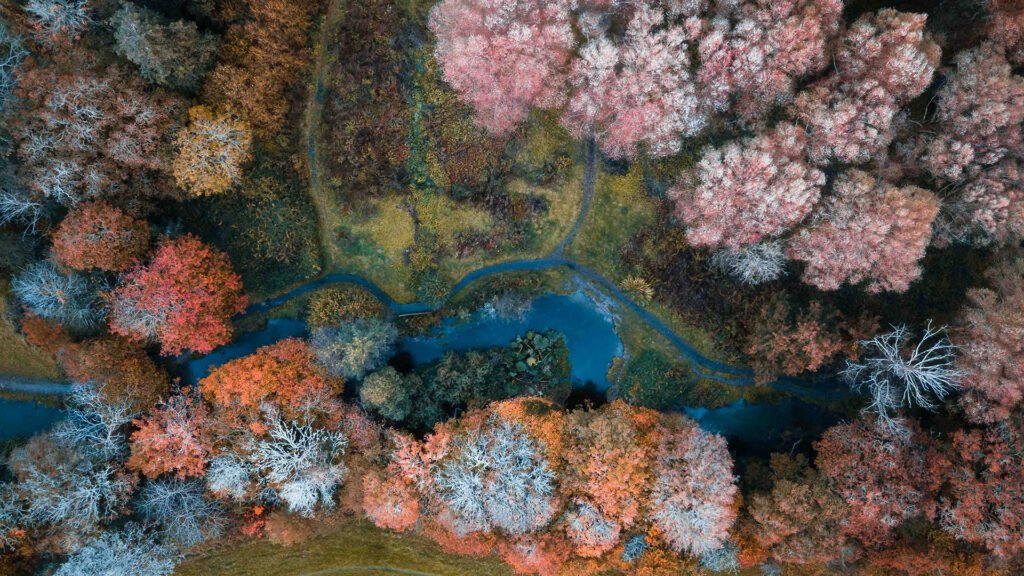 Use right equipment and filters
The GPS built-in in your drone will stabilise and keep it stable for your to take photos. Having a stable device is critical to take awesome photos with Drones. All modern drones mount a gimbal to stabilise further your camera and focus it at a specific angle.
A stable drone and a premium gimbal are not enough to take great photos. You need to carefully select the most appropriate ND filter for your drone lens. A ND filter helps reduce the amount of light hitting the sensor; less light means you can afford longer exposure time that makes better photos.
Don't forget to wear the right gear to be safe and visible while taking photos with drones. Checkout our collection of Drone Pilot clothes!
ND filters
ND filters let you manipulate the shutter speed so that you can maintain optimum shutter angle and in turn affect motion blur. A shutter angle of 180° is required if you're looking to get cinematic quality from your drone's camera. A shutter angle of 180° means the largest amount of light passes through, the simple rule of thumb to get your shutter speed to achieve a 180° is to multiple by 2 the fps. So, if you are shooting at 30 FPS your shutter speed is 1/60 of a second.
Different perspectives
Don't stop after the first photo. Try shooting from different angles and perspectives. Taking multiple awesome photos allows you to determine the conditions that best work to achieve the wow factor!
One common pitfall of people new to drone photography is not being able to take the same picture twice due to changes in wind direction or intensity. Try to see this as an opportunity, no two shots sill be alike. The best approach is to take as many drone photos as you can and choose the best later.